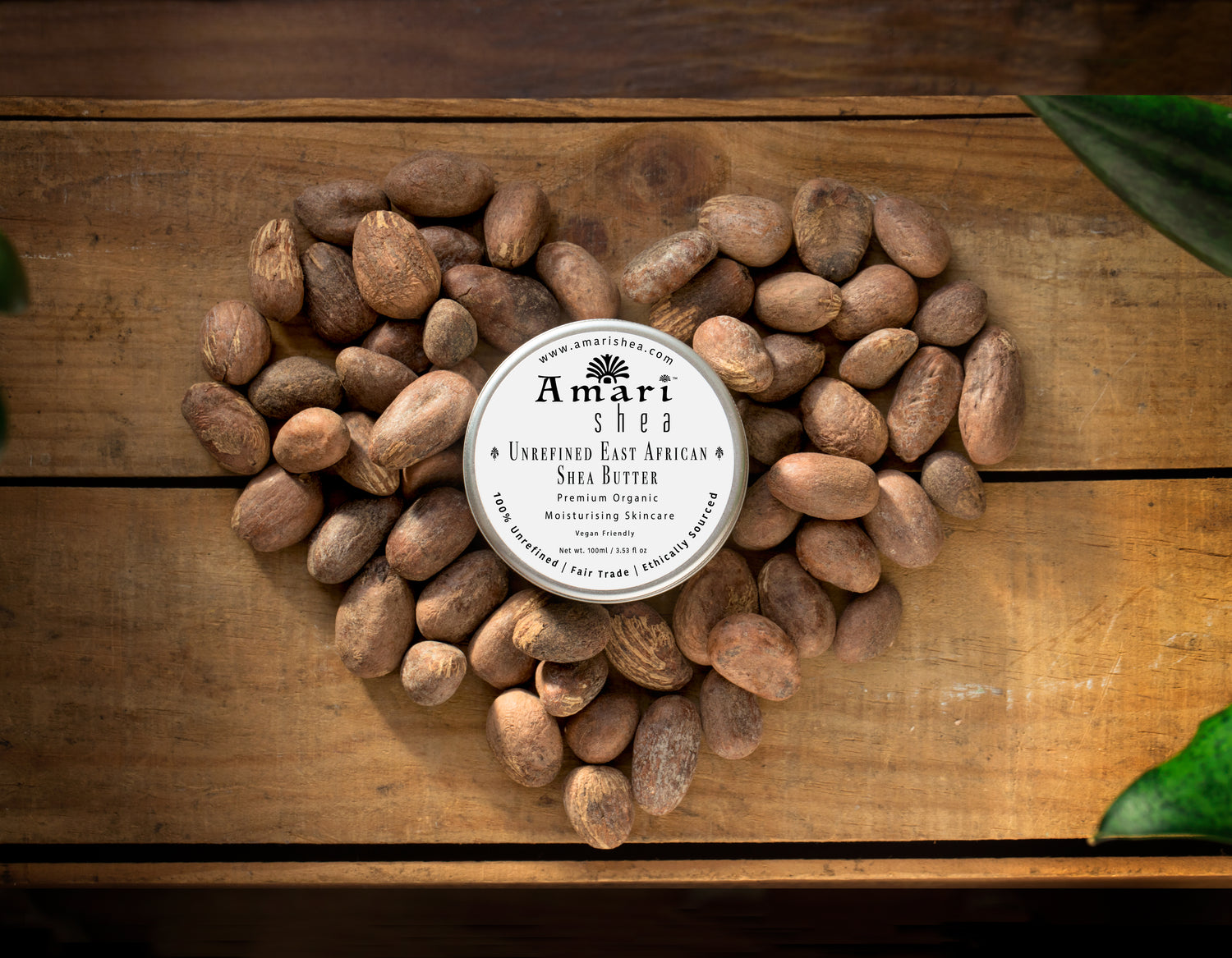 AMARI SHEA - EAST AFRICAN NILOTICA SHEA BUTTER
Amari Shea is 100% organic, premium, unrefined cold-pressed shea butter. Free from chemical, synthetic or other harmful ingredients.
AMARI SHEA
Amari Shea is ideal for skin and hair application and does not clog skin pores.Highly suitable for dry skin conditions such as eczema, psoriasis and dermatitis.Amari Shea contains vitamins A, E & F and has natural anti inflammatory properties to aid skin healing from cuts, burns, bites and stings.
UNREFINED NILOTICA SHEA BUTTER

The luxury shea of the world. Silky smooth and soft. With a natural mild sweet and nutty scent, our shea butter melts to the touch. Absorbs into skin and hair effortlessly. 

FACE & BODY CREAM

Nilotica shea skincare cream with added Jojoba oil. Ideal for moisturizing dry skin & general skin hydration.

SHEA BUTTER SOAP

AMARI SHEA handcrafted soaps are vegan friendly and free from palm oil, chemicals & artificial ingredients.

These soaps form a rich lather that leave your skin moisturised & refreshed.

BEARD BALM

Whether Maintaining a healthy beard or shaving regularly, our new moisturising shea butter beard balm contains added essential oils to enrich your beard and also sooth the skin.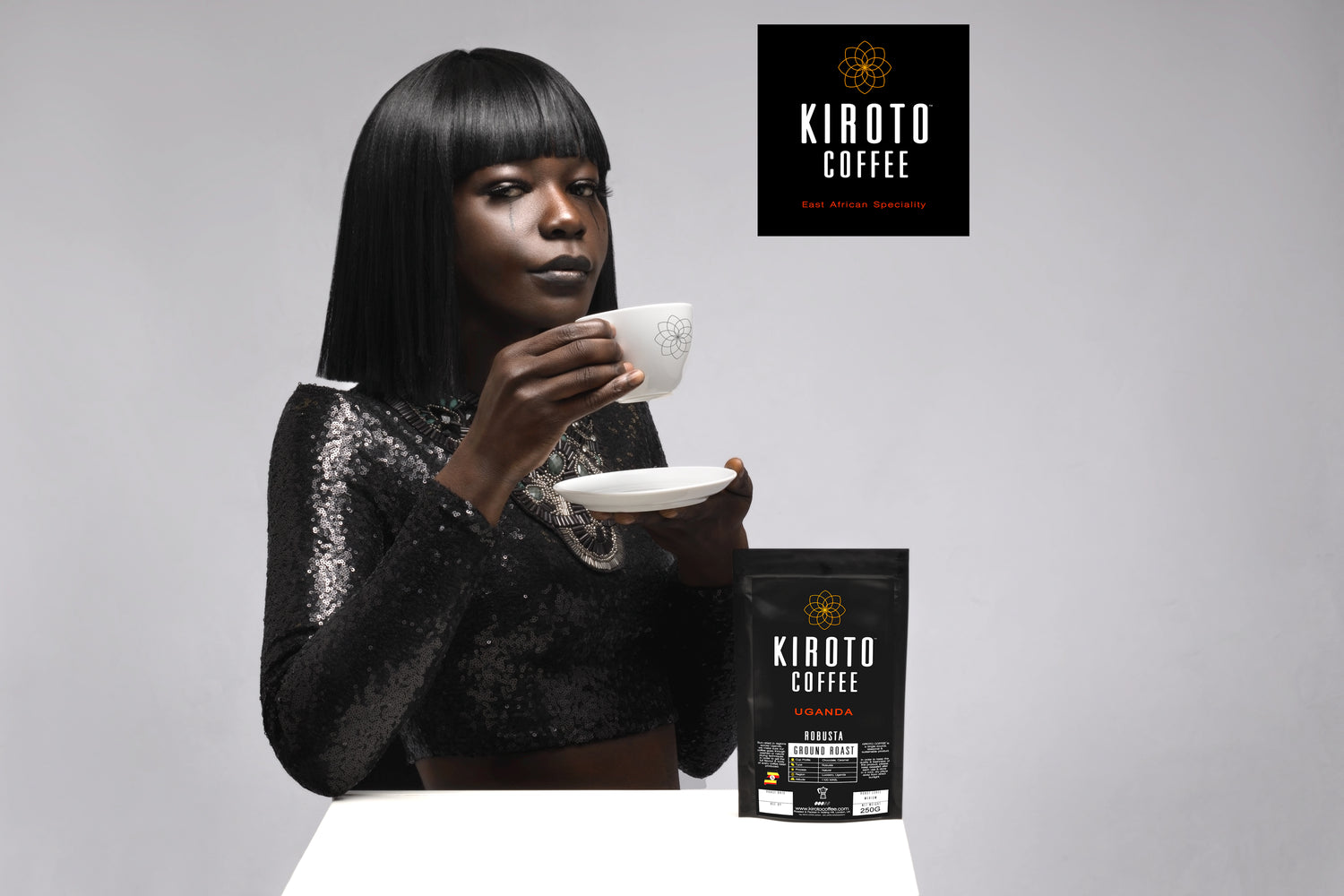 KIROTO COFFEE - EAST AFRICAN SPECIALITY
We source high quality coffee berries where farmers use washing or natural sun-drying methods for the best tasting organic coffee.
KIROTO COFFEE
The Kiroto Coffee project is a group that helps organic coffee farmers produce the best yields for processing, roasting, packaging & supplying to buyers while providing sustainability for the local farming families.
UGANDAN - Arabica

THE BOLD ONE

 

BOLD flavour & body.

ETHIOPIAN - Arabica

THE SMOOTH ONE

 

SMOOTH flavours with a round body to the taste.

RWANDAN - Arabica

THE SWEET ONE

 

SWEET flavour with a rich body.

KENYAN - Arabica

THE MILD ONE

 

MILD flavour with moderate body.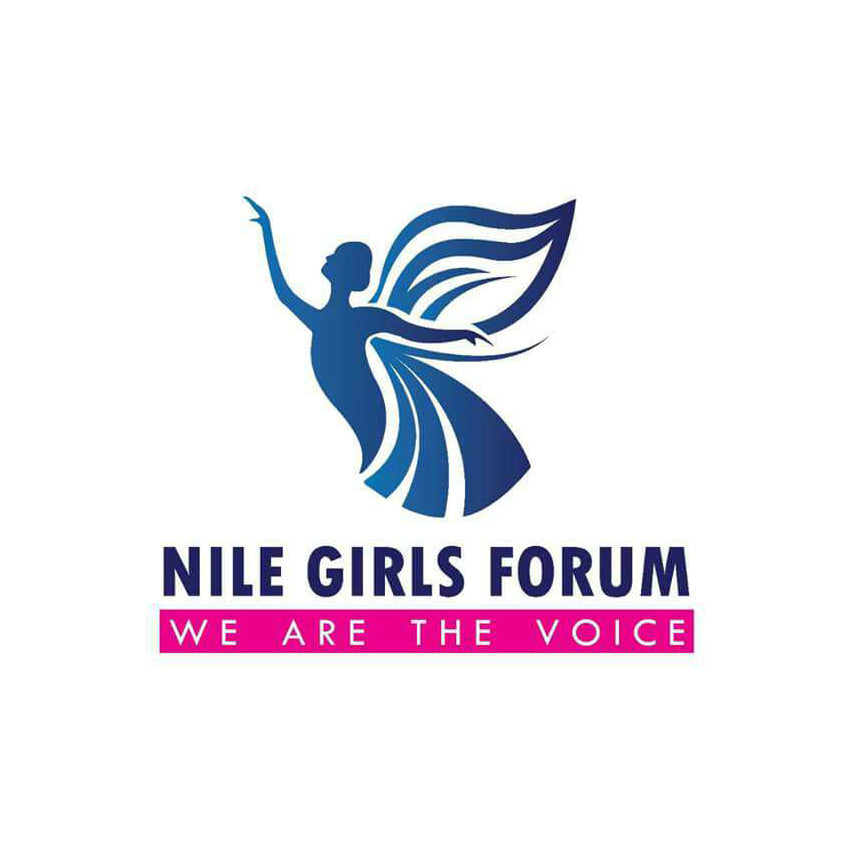 NILE GIRLS FORUM -TRAINING FOR YOUNG WOMEN LIVING WITH DISABILITY
AMARI SHEA is in association with the Nile Girls Forum charity group that helps young girls in the west nile region of Uganda to develop skills & and self sufficient living in their communities into adulthood.
Please help with donating to the cause.
DONATE HERE